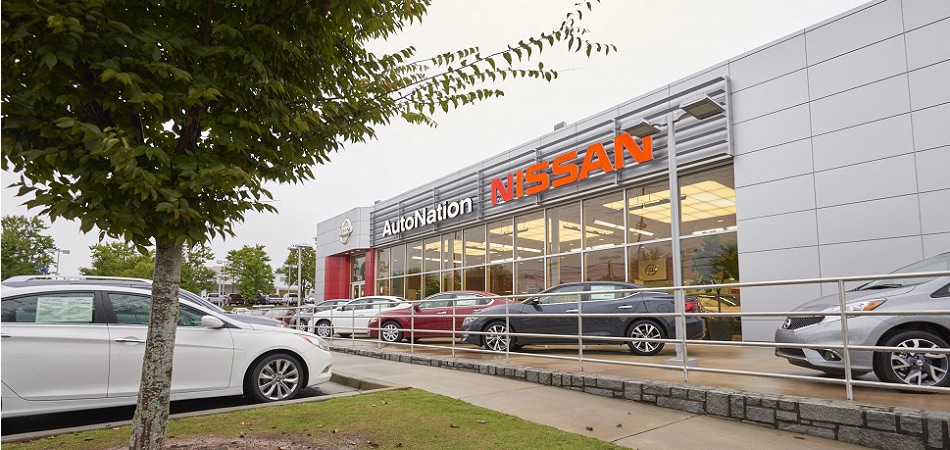 Smyrna 

Nissan 

Dealer

Finding the right car should be a pleasure and we make it our mission to help you glide effortlessly into your next Nissan ownership experience. Residents of Smyrna can visit AutoNation Nissan Marietta to view and test the Nissan models they're most interested in. You can use the finance and shopping tools at our site to get pre-approved on an auto loan, find out how much your current car is worth, decide on a car lease or purchase, and calculate your monthly payments. You can get all this done before even leaving the house. Once here, you'll be free to fulfill all the fun obligations, like seeing for yourself how the Nissan models perform in a test drive. Extend the fun at

Cumberland Mall

, where you can go to get all your shopping done. It has a Costco and many popular dining options like the Cheesecake Factory and P.F. Chang's. Or, dodge the crowd and get your shopping done over at

Heritage Pavilion

. 
New & Pre-Owned Nissan Models
At AutoNation Nissan Marietta you'll find a car, truck and SUV for just about any occasion. From the long-running Nissan Maxima to the Nissan Juke SUV, we carry a variety of vehicle types to meet the lifestyle needs of a diverse spectrum of people from different backgrounds. You may have excess adrenaline after inspecting Nissan models. We always like to recommend constructive ways to work off the excess energy.
Taylor-Brawner Park
 is a great venue for this with open spaces for exercise like jogging or throwing a Frisbee around. Food trucks and live music are also part of the scene. Another healthy outdoor option is
Heritage Park Trail
with its wetlands area and elevated boardwalk. Don't worry about breaking a sweat as it's an easy trail under two miles that is good for hiking and running. 
Missouri City Area Nissan Smyrna
We'd be remiss if we didn't mention our service center. You can call us to schedule service or you can schedule service online. Every day, Sandy Springs residents bring their cars to us for routine maintenance and auto repair, and you can too. Getting all your recommended service visits in is critical to the condition and longevity of your car. We look forward to seeing you and you can rest assured, any parts used are original and Nissan-approved parts. If your service visit is an hour or more it would do you well to dip out for some relaxation. Any pampering you desire can be done at
Village Health Wellness Spa
. They have 15 different types of massage and a variety of other spa services like skincare, acupuncture, and waxing.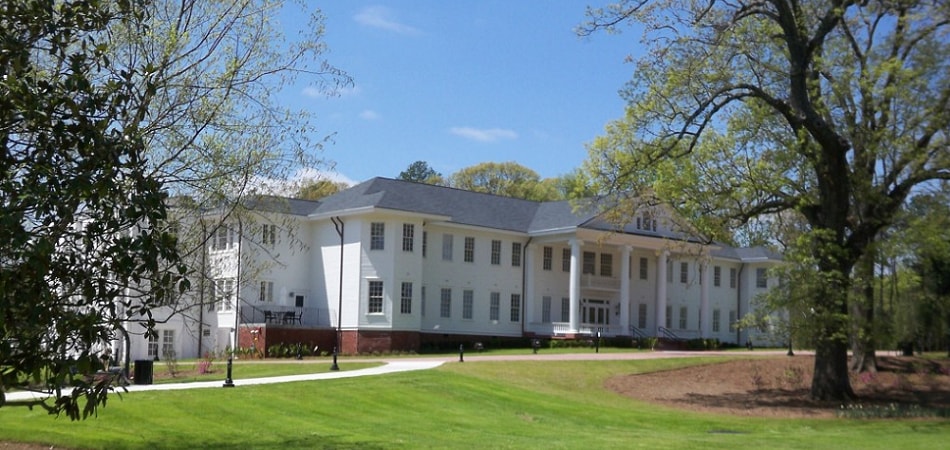 Visit AutoNation Nissan Marietta
925 Cobb Parkway SE
,
Marietta
,
GA 

30060
 
So many Nissan vehicles, so little time! Actually, that's only partly true. We offer convenient and flexible hours for you to browse, shop, and have your car serviced. Our team is standing by, ready to provide you with a little or a lot of guidance, depending on what you ask for. We respect your shopping style and appreciate your interest in Nissan vehicles and your patronage at AutoNation Nissan Marietta. Final tip: located not too far off is The Bird and the Bee, and we bring this up for our customers who are also interested in do-it-yourself (DIY) projects at home. It's an ideal atmosphere to browse the aisles to get creative inspiration for your DIY projects. There's also paint and tools and you can sign up for DIY classes.